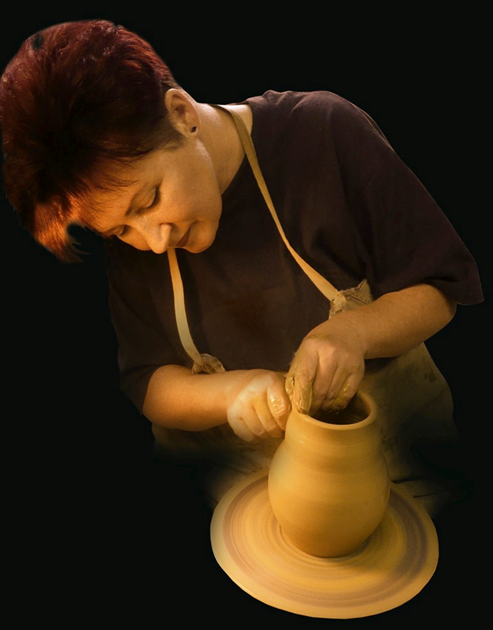 Ildiko Chlumetzky
potter, folk artist

Everyday life a bit differently.
Filled with warmth, flavors, colors, moods,
Individuality and uniqueness
I believe ceramics bring all of these into our modern life.

As clay takes shape and becomes an artwork,
earth, water and fire become one
function and beauty merge,
Tradition and modernity meet.